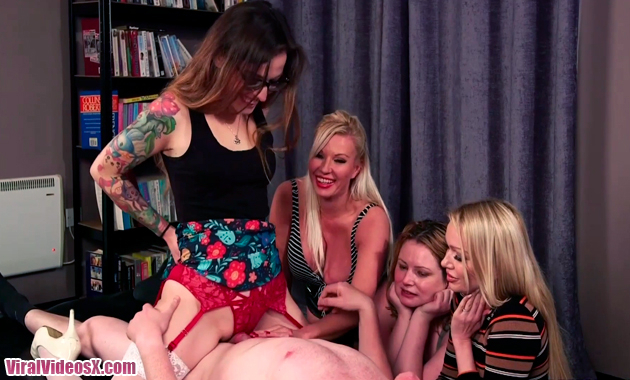 After last time when Michelle toyed with quick cummer Cedric in "Fuck Our Hands" she wants to see how little she can do to make him ejaculate. She calls in three friends and explains about his quick fire problem. They strip him naked and tease his dick before lying him on the bed and taking turns to...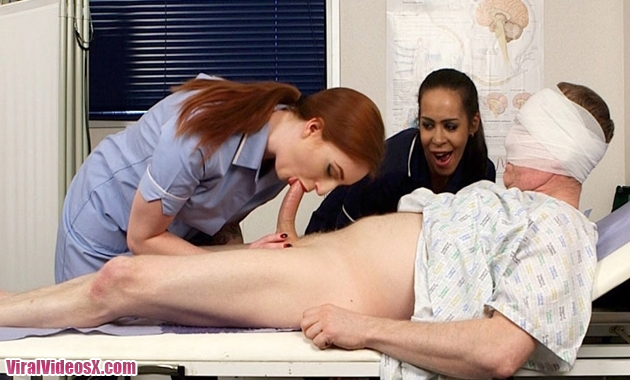 Las enfermeras Angelina Elise y Zara Du Rose le están dando al paciente un baño en la cama cuando notan que su polla comienza a ponerse bien dura. No ha podido sentir nada de cintura para abajo después de un accidente de motocicleta, pero a medida que pasan sus manos jabonosas contra la polla se pone difícil. Le dan a su polla una agradable paja jabonosa antes de lavarse ...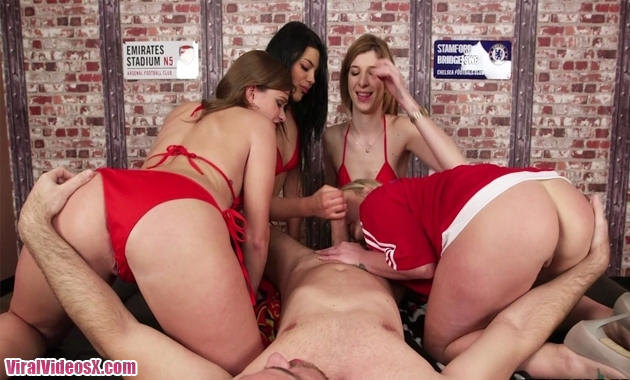 Ricky se está preparando para ver a Inglaterra en la Copa del Mundo cuando su novia y sus tres amigas, Amber Deen, Honour May, Mellisa Medisson y Sapphire Rose, quieren utilizar el televisor. Cuando se niega ellas traman un plan para que no pueda ver el partido. Van a la puerta de al lado y se cambian con diminutos bikinis de Inglaterra y luego regresan diciendo que también quieren apoyar. Su...