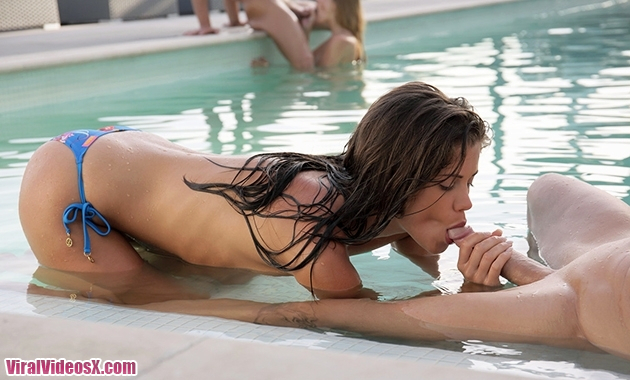 ¡Con este pedazo de polvo en una piscina queremos recordar a todos nuestros visitantes que el verano está a la vuelta de la esquina!
Little Caprice
y
Carrie
comparten escena en otra joyita de vídeo que la gente de X Art se ha sacado de la manga, sin duda estamos ante una descarga 100% obligada que os garantizo no os arrepentiréis, por un lado tenemos a Caprice recibiendo empujones debajo del agua, y por otro a la preciosa Carrie que está increíblemente buena! Uno de las mejores escenas que hemos compartido de esta productora, os aseguramos que los 16 minutos que dura la escena van a dar para muchísimas pajas! Es simplemente brutal!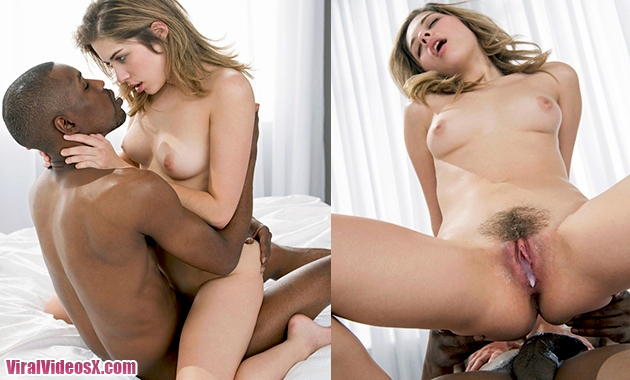 Lia Lor
and Ray are a young and loving couple. And they are extremely hot for each other, so it was kind of tough to keep them from getting carried away here. Watch them make out, make love and have some really awesome orgasms. If the video seems a little 'porno' to any of you, it's only because I seriously couldn't hold them back (they were sooo into it). It's also a little different than our usual style of lighting, but I just wanted to have some fun. Hope you like it!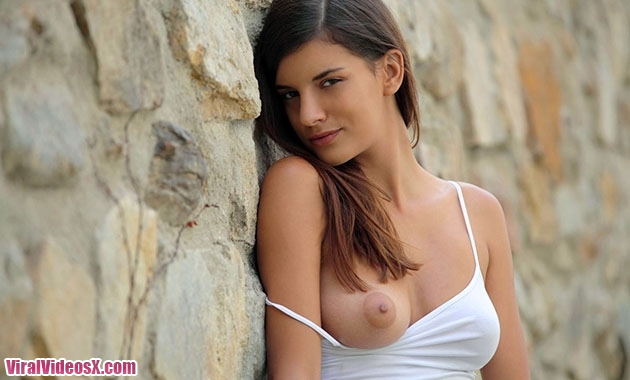 Quizás ahora haya mucha gente que prácticamente nunca haya oído hablar de X Art, pero lo cierto es que no hace demasiado tiempo que era una de las productoras de moda, punteras, de esas que grababa con las mejores modelos, elegidas minuciosamente como este pedazo de hembra llamada Candice Luca, guapísima, con un cuerpazo de lujo y garantía total de la mejor paja que os podéis hacer delante de vuestros ordenadores, sin duda, un polvazo cargado de morbo y placer.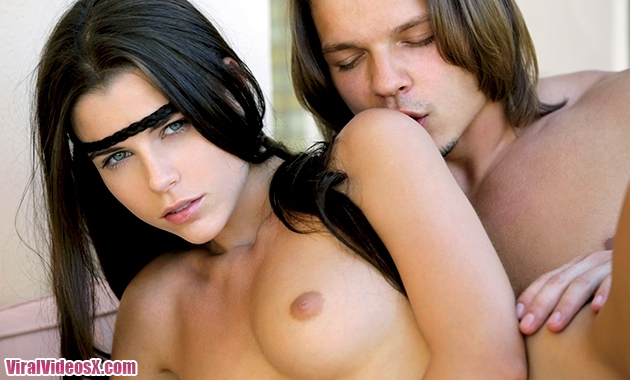 Como molan las chicas que empiezan sus carreras como modelos, y por circustancias de la vida tienen que continuar su camino en el mundillo del porno, es el caso de
Jessica
, una preciosa modelo de pasarela que vió como se truncaba su carrera en la moda, pero ahí estaba la gente de
X-ART
, con la caña a punto para pescarla y ofrecerle la oportunidad de su vida, la chica tras mucho pensárselo, decidió aceptar la propuesta y aquí tenéis el resultado, un pedazo de polvo del que vais a sacar muchas cosas, entre ellas de lo bonita y preciosa que es esta chica, que cuerpazo tiene y lo daríamos por poder follárnosla.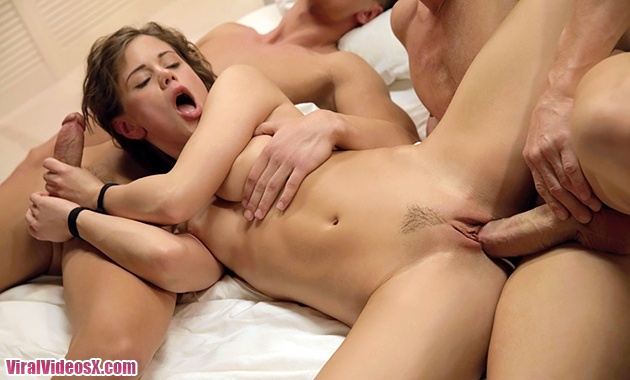 Little Caprice posiblemente sea la joven mas sexy de todo el planeta y parte del universo. Aunque ahora tiene casi 30 años, esta escena es de hace varios, en ella la veremos con se trabaja a dos pollas sin miramientos, esta chica tiene todo lo necesario para ser una de las grandes del mundo del porno y como no de las mejores del porno Europeo, donde destaca por su belleza y sobre todo por ese cuerpo diminuto, y los centímetros de polla que entran en dicho cuerpo.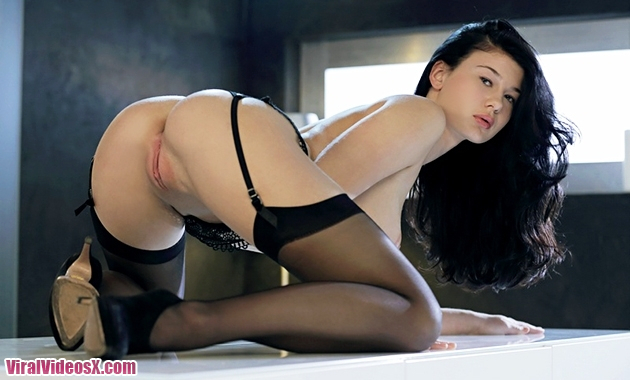 Cuando Jake y Teal se encuentran por primera vez en sus vidas, no hay vuelta atrás posible para hacer lo que mas desean, que es simplemente follar. Este vídeo está muy caliente de principio a fin. Mira como Jake la saca con nuestro juguete blanco favorito y luego espera a ver qué pasa cuando ella se hace con el juguete. La química aquí es increíble entre los dos. Un regalo de Navidad temprano para los miembros de X-Art ... ¡Continuará muy pronto la segunda parte!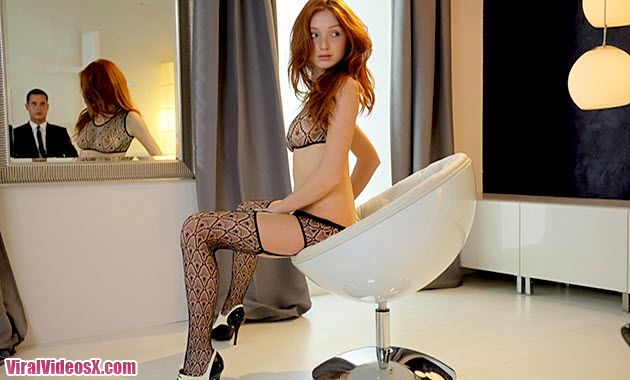 ¡Morbazo! Si os molan las pelirrojas, atentos a la siguiente descarga que es "oro de muchísimos quilates" The Red Fox, nacida en Ukrania, protagoniza este maravilloso X Art que está a la altura de todas las escenas a que la productora americana nos tiene acostumbrados, cuidado hasta el más mínimo detalle en cada minuto de vídeo, un híbrido entre porno/erótico que tanto gusta entre la comunidad pajillera!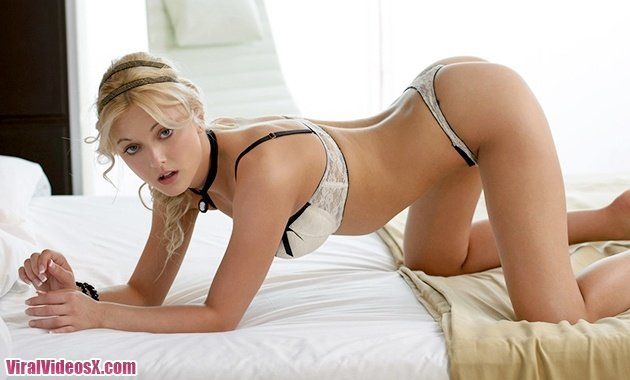 18 year old Katy Rose graduated from high school last year and decided to take the summer off to relax and figure out her next move. She said she's always wanted to try nude modeling, so she decided to give it a try. Katy is a sweet, fun, bubbly teen. She was so much fun to shoot, and she definitely has a naughty side!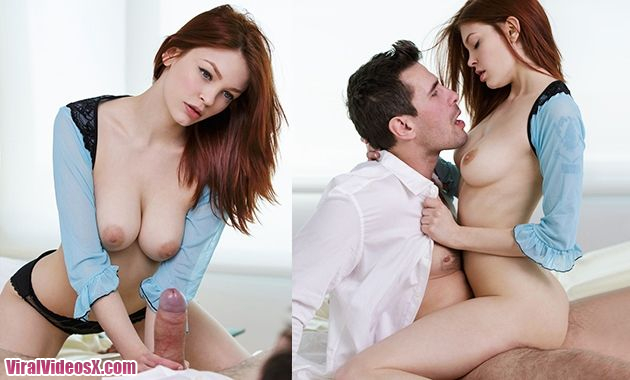 So
Bree Daniels
and Manuel Ferrara are two of the hottest people in the erotic business at the present moment. Bree has only done a handful of sex scenes and here you get to see her super hot and hard X-Art style with a porn icon. I thought it would be fun to have a contest to name this scene...and I'll give the winner a year membership to both sites for free...Ok, get ready...GO!
Contraseña enlace MEGA:
elreyx.com