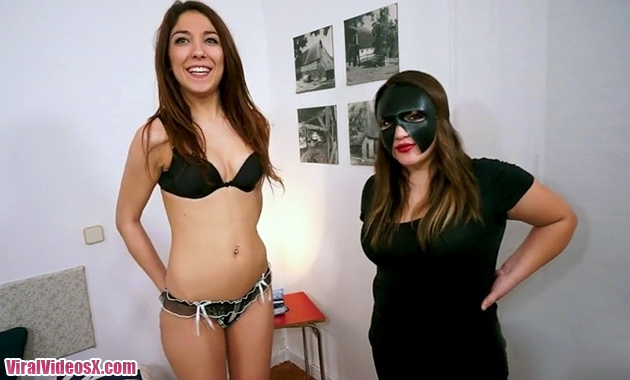 ¡Por fin la tenéis sin máscara! Disfrutad de la belleza natural de Beatrizz Camas, esta sevillana que tanto nos está gustando a todos. Un cuerpecito muy atrayente y una actitud la mar de activa para el sexo. Su simpatía y sus ganas de pasarlo bien traspasan la pantalla. Hoy, con Daniela y Chris Diamond harán un trío sensacional.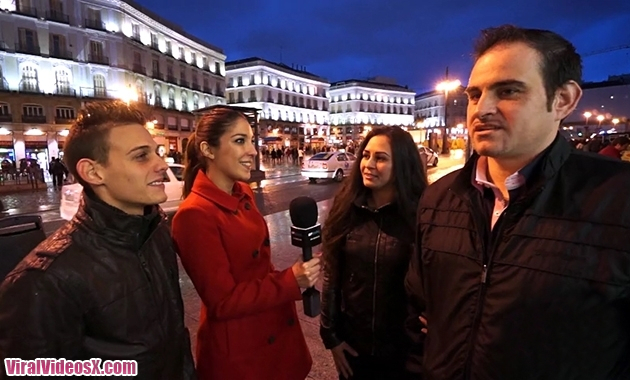 Magnífica escena de intercambio de parejas real entre las cuatro personas que veis en la imagen.
Beatrizz Camas
saca su lado más social para ir micrófono en mano en busca de respuesta y una pareja. Son Diana y Bruno quienes se animan a acompañarla junto a
Chris Diamond
. Curioso ver cómo ya de entrada se sientan en parejas intercambiadas cada una en un sofá, adelantando lo que estaba a punto de ocurrir en NVAmateur.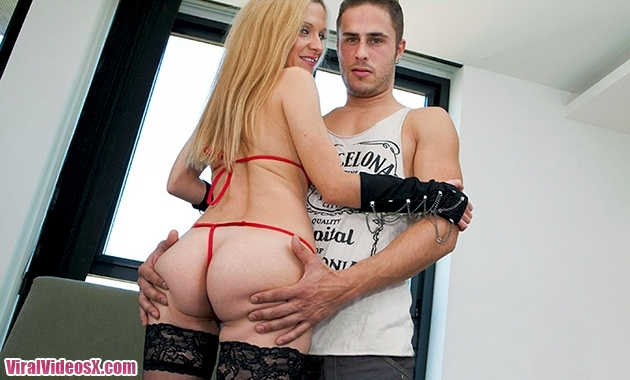 Video de la extinguida productora NVAmateur, unos vídeos sensacionales de porno amateur, con ese toque casero que tanto gusta por aquí. Esta vez es una pareja barcelonesa que tiene muy claro que quieren dedicarse al porno juntos, ella es Lady Francesca y su chico David Porn, ambos con ambiciones sexuales de todo tipo y dispuestos a demostrarlo a cámara. Al principio parecen algo impresionados y nerviosos, pero poco a poco la vergüenza deja paso a los instintos sexuales más cerdos que os podáis imaginar! Muy buena escena que no he podido conseguir en HD, pero aún así muy buena calidad!
Daniela B y su chico son una joven pareja de Málaga que tiene muchas fantasías sexuales, entre ellas grabar una escena porno para una productora de primer nivel, cómo se les da bien follar juntos y con público. Amateur al máximo, disfrutamos de la pasión que se desprende de una pareja novata, puro sexo casero al que podemos asistir, pillar un buen trozo de papel del water porque la paja es imperdonable!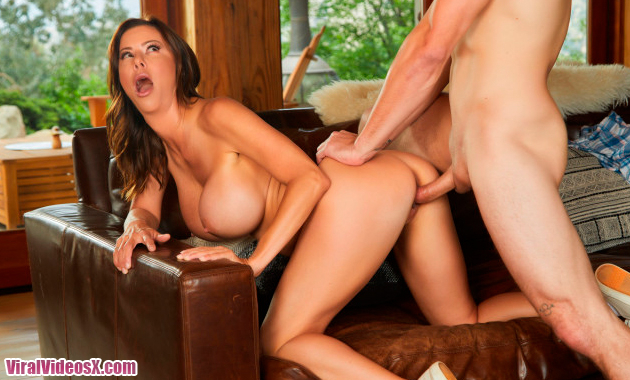 Mrs. Culver needs some help carrying some gardening supplies out of her car. Lucky for her, her son's friend volunteers to help. My has her son's friend grown, she can't help but notice his big muscles and even bigger bulge in his pants. To thank him, Mrs. Culver invites him in for some water and some afternoon delight.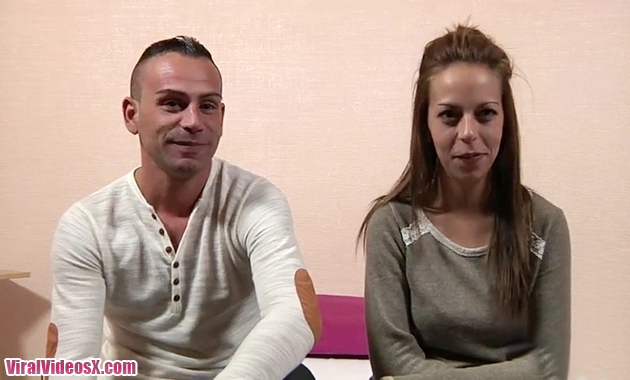 Eli y Hugo. Parejita sevillana muy liberal y él fan numero 1 del Boss Nacho Vidal.. Eli y Hugo. Estos chicos son de Carmona, Sevilla. Y esperan probar de todo a nivel sexual en su vida. Ella quiere probar con mas chicos, le gustaría probar con alguna chica, y a el le gusta lo que a ella, además de ser fan número uno de nuestro jefe Nacho Vidal. Hugo apunta alto, porque está bien armado y a Eli se la ve en su salsa, le encantan las cámaras. Estamos seguros de que estos chicos van a dar mucho que hablar en próximas experiencias.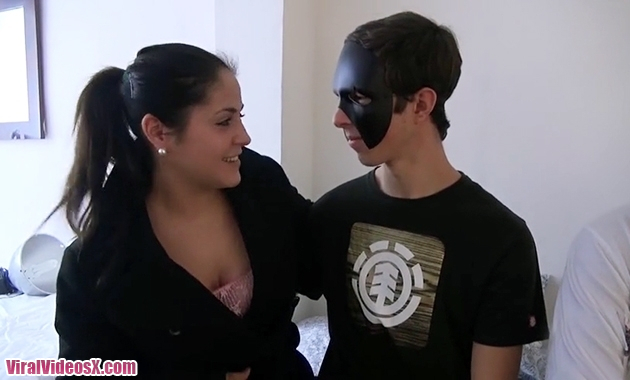 Lucia va a realizar un gangbang amateur de lo más morboso. Ella sola se va a follar a cuatro hombres enmascarados que han acudido a probar el cuerpo de esta chica amateur. Porno real al máximo con una morena de grandes curvas, lejos de esos cuerpos escullidos que vemos a veces. Ella sola puede con todos.