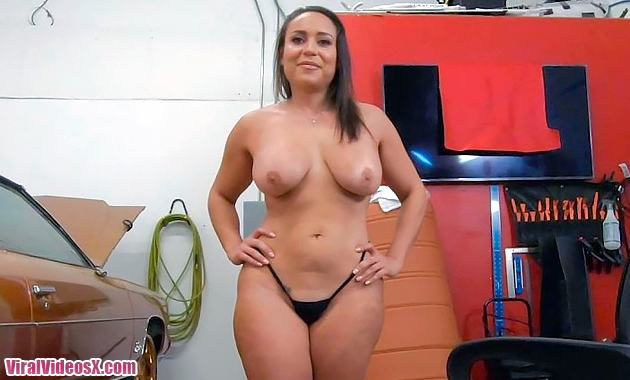 Carmela Clutch
only has $600 to her name and she wants her car to get fixed. She was driving down the road when all of a sudden her car stopped in the middle of the road! She waits patiently while he figures out what is wrong with it, and it turns out it's going to cost more than $600 to fix. See how she makes up the difference...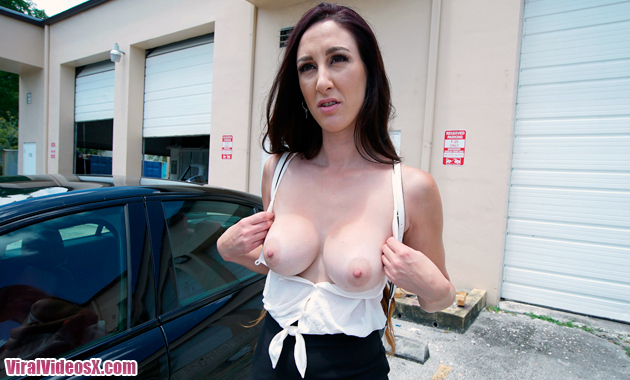 Artemisia Love
is looking to rent a luxury car from the lot. This Italian babe is lured by our our roadside operator into his shop where he pounds our her sweet pussy! He shows her the proper payment for the car and leaves her denying the voluntary insurance add-on because that pussy got smashed!
Lilly Hall
has a jacket up car that she got into a wreck recently. She wants to get it fixed and she doesn't want to hear that it's totaled. She hasn't ever fucked for money and when approached she gets really feisty. This girl has some anger that she needs to get out and she lets him fuck her tight pussy in exchange for a rental car!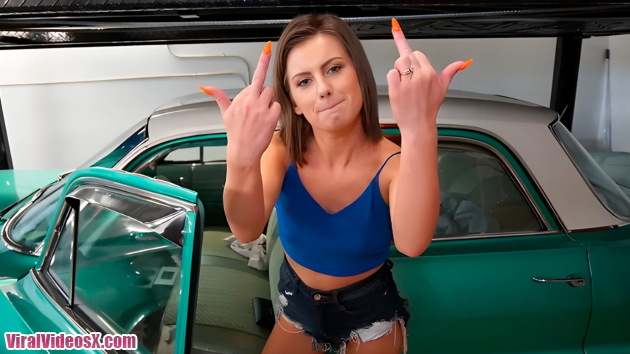 Rose Banks
' mom had her classic car redone at the shop. The only thing that was not paid for ahead of time was the custom seats. The mechanic needs payment before the car leaves the shop, and Rose is short on cash until she asks her mom. They negotiate a different way to lower the bill so she can drive off in the revamped whip....SEX! This slutty whore gets on her knees and pleases the mechanic with her tight pussy.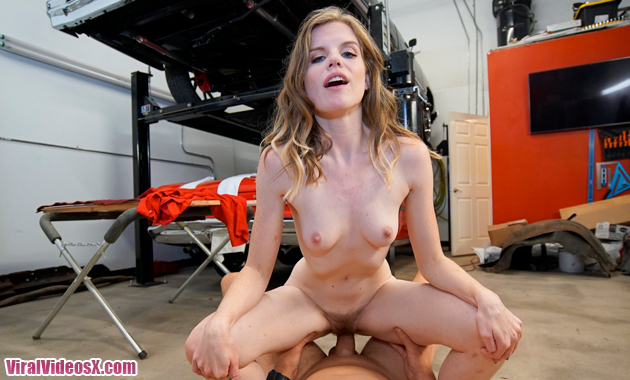 Nikki Sweet
got her car towed from a restaurant and she wants to pick it up in the late hours of the night. She parked illegally twice and doesn't understand how she went to the wrong lot to pick up her car! She is married and didn't tell her husband she was out, so she has things to cover up! The mechanic will get her through this as long as she sucks and fucks his dick!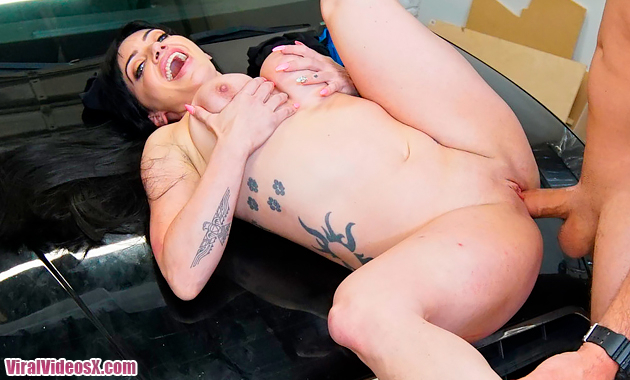 Leila Larocco
is demanding that her car get fixed the same day after a collision. The fix costs $2300 and she doesn't have the money to get to her job at the gym! She needs to get to her latest pilates class and she makes a special deal with him to get the job done quickly. He offers her a training session that she can't refuse! He pulls down his drawers and bends her over and fucks her on the hood of her car!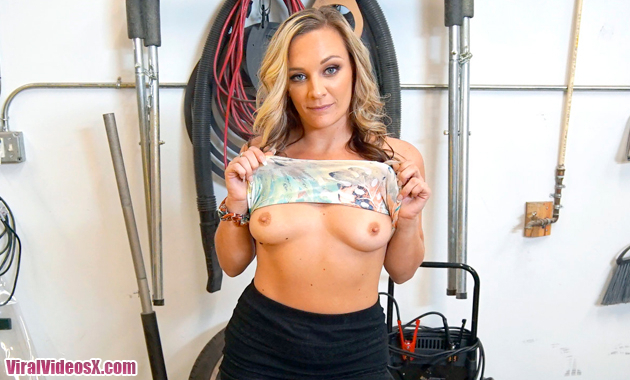 Tucker Stevens
drives an extra luxury sports car that begins to overheat on the freeway! She pulls over and it looks like she has herself a lemon of a car! He tries to get the engine temperature down, but his attempt doesn't work. They go back to his garage and he takes a deeper look under the hood - this time between her legs. She gets her tight pussy pounded out on top of the luxury car!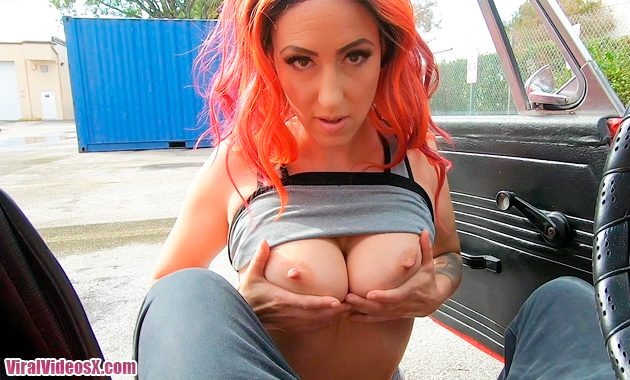 Roxxxie Blakhart
's classic car is in the shop and she wants to drive it one last time with her family. She owes a couple hundred to get the car out the shop and she only has one option to get it back - get on her knees and start sucking the mechanics dick! She slurps on his cock in the drivers side then moves to the shop where they can get really freaky naughty.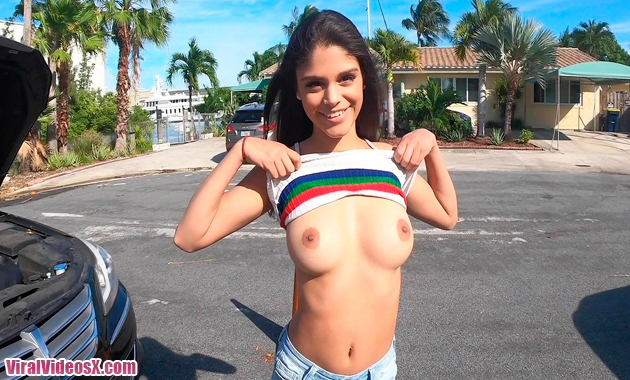 Joceyln Stone's car breaks down in the middle of the road and she needs it to be fixed! She doesn't have a boyfriend that will come help her so she offers to suck his dick in exchange! She just turned 20 and her ripe pussy is tight and ready to be fucked in the backyard! She likes when he chokes her and slaps her ass!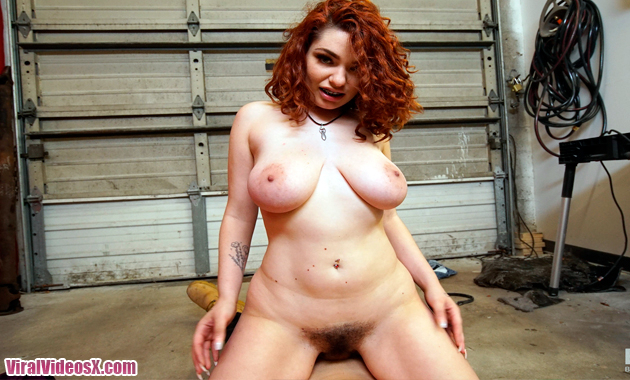 Annabel Redd crashed the car that her mom just bought her and she needs it to be fixed ASAP! She has no money and when he proposes that she fuck him to get the bill lowered she can't believe that he thinks she is a dirty slut! She whips out her titties and starts fucking his big dick between them. This dirty whore gets her pussy wrecked in the garage!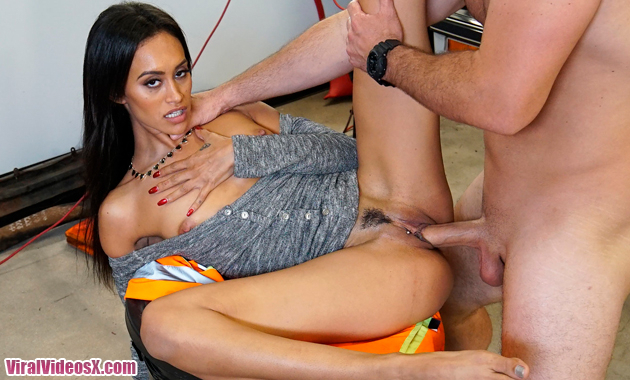 Gia Vendetti just got into a car wreck and brings her car into the shop to get fixed. The mechanic keeps hitting on her and brings her back into the garage to show her how big his tools are. This babe came into the shop with a broken ride but came out with a stretched out pussy and a cum filled mouth!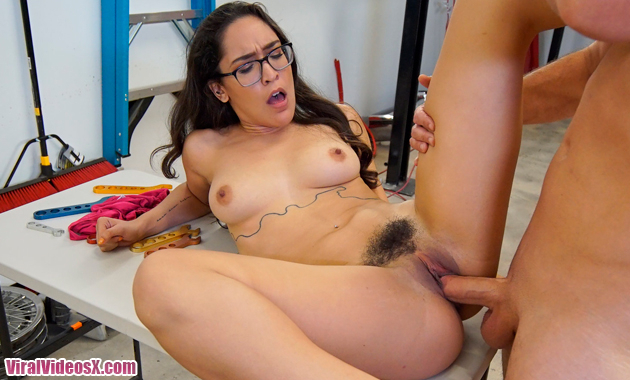 Xaya Lovelle is a hippie chick that is headed to a festival and her car breaks down! She is sensing a strong negative aura from the mechanic and finds out that her bill is way too high for her savings account. The only solution left is to ride his thick dick and feel the good karma coming to her! He fucks her nice and good before leaving her on her way to fuck more strangers at the festival!