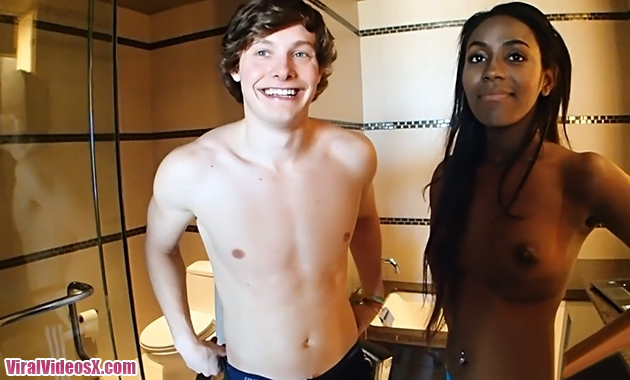 Clay Anker fucked his first
African princess
and fucking loved it. He was like a kid who saw the lord for the first time. As soon as she inhaled his cock, you'd thought Clay seen the holy ghost. Smile from cheek to cheek the entire time, Clay finally stuck it in. He did it, he's finally fucking his fantasy girl. He starts looking like a rabbit as he pounds away at that tight warm hole. Clay had to hold his cumshot many times because he really wanted to seize this moment... and when it was all said and done. MONSTER CUMSHOT.
Free Porn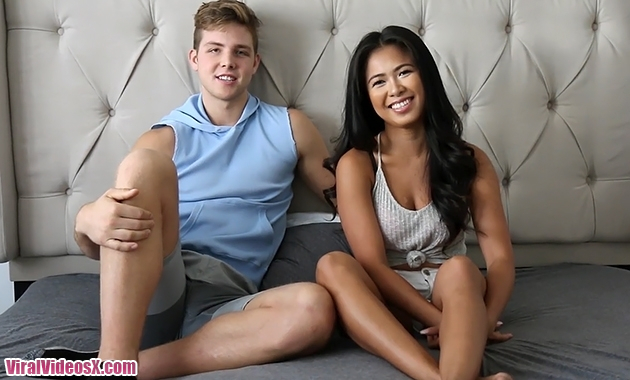 Como bien sabéis, en nuestro rastreo diario, buscamos nuevos vídeos, dentro de nuestras posibilidades siempre intentamos sacar de debajo de las piedras nuevas experiencias que se salgan de lo habitual, porque somos conscientes de que compartir siempre las mismas escenas, de las mismas productoras, al final cansa. Es por este motivo que hemos llegado hasta esta nueva productora llamada "HotGuysFuck", donde jóvenes estudiantes se animan a follar por primera vez delante de las cámaras, hoy disfrutaremos de esta pareja que responde a los nombres de Brady Corbin y Maya Kim, ojo a la chica que es un bomboncito espectacular, con un pedazo de culo de los que cuesta encontrar! Muy buen polvo que da para un buen puñado de pajas!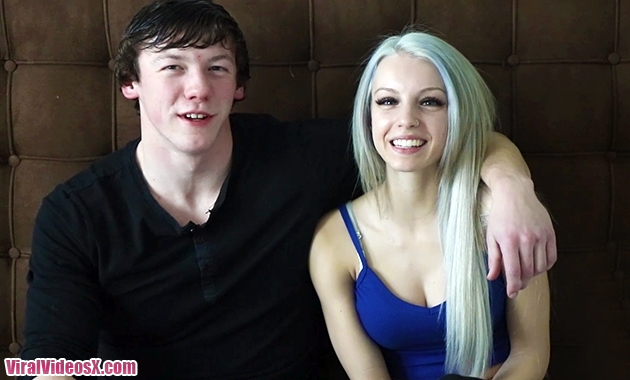 Sabéis que desde hace más de 10 años compartimos lo mejor de lo mejor, siempre nos guiamos por vuestras preferencias, y hemos notado que os encantan estas escenas de la productora <b><a href=http://www.elreyx.com/categoria/hotguysfuck target="_blank">Hot Guys Fuck</a></b>, así que como no podía ser de otra manera, hemos creado la nueva categoría donde diariamente iremos subiendo el resto de escenas hasta completar la serie! Hoy nos lo vamos a pasar en grande con este polvazo entre Micky Noel y Ashley Daniel, dos jóvenes universitarios que necesitan algo de acción en sus vidas, y que mejor que grabar una escena porno! Mucho ojo al cuerpecito de la rubia Ashley, tremendamente follable!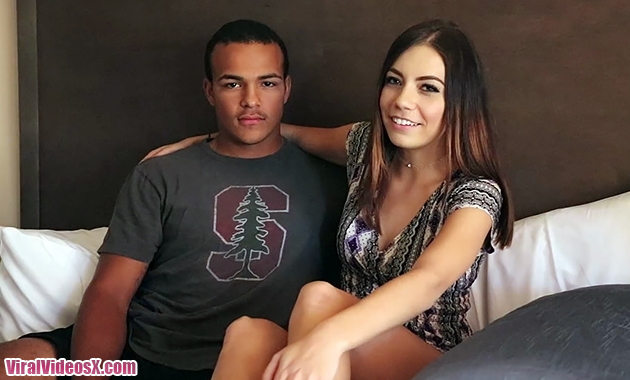 ¡Ojo a este vídeo que es la polla! En la web donde lo he encontrado explican que se trata de una especie de sorteo donde Rachel Ford se ofrece a follar con el afortunado premiado! La historia nace en una universidad de Estados Unidos donde un grupo de chicos se organizan para montar un club de fans de Rachel, ella se entera de la movida y decide hacerles un regalo muy especial! Como lógicamente no puede follar con todos, deciden organizar un sorteo y este mulato llamado Pj Major que véis junto a ella, es el agraciado! Joder que suerte la del chaval! Y menudo polvazo pegan! No os lo perdáis que es la caña!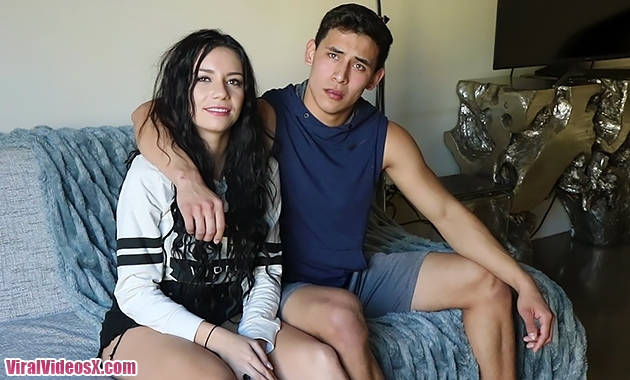 ¡Bestial! Pedazo de casting señores! Se trata de una pareja de novios que responden a los nombres de Eric Cantor y Rachel Ford, jóvenes que se conocieron en la universidad, se gustaron nada más verse, y desde entonces no se separan ni para mear, es tanta la complicidad que tienen entre ambos, que han decidido presentarse juntos a un casting porno, y el resultado de toda la historia la tenéis a solo un click de distancia! Media hora del mejor porno amateur, y mucho ojito con el cuerpazo de la chica que es simplemente espectacular!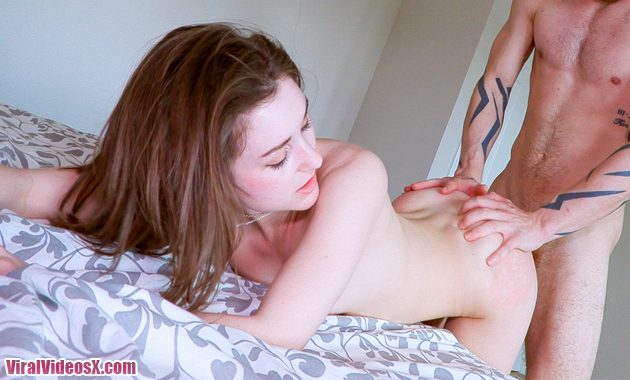 You've all waited for this one... Welcome to the HotGuysFUCK Experience! Ty Carter and Tay Cooper are as sweet as it gets. We've all seen them, the cute couple next door. From the surface, they seem wholesome, innocent.. but step into the bedroom with them and see how they really like to FUCK and you may end up changing your mind. These two are some SUPER freaky fucks! Tay loves being dominated and Ty happily fills that role for her. Ty has a stiff, fat cock and seems to have one speed on Tay's tight pink pussy... POUND THE FUCK OUT OF IT. These two make HGF history with the first ever CREAMPIE. A no condom special for this real-life couple. HOT FUCK!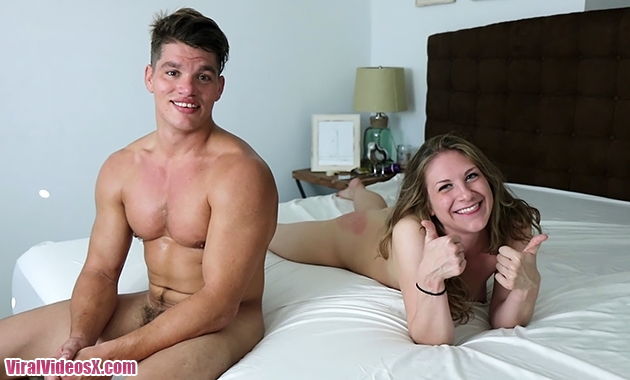 "Hot Guys Fuck" es una nueva productora de la que iremos compartiendo vídeos, la premisa es clara, jóvenes parejas de novios que deciden probar suerte en el mundillo del porno, los chicos son universitarios, buscan dinero fácil y rápido que les ayude a pagar sus estudios, sus juergas y estancia en el extranjero. La pareja de hoy son Paul Tiller and Autumn Payton, simpáticos y divertidos, pero extremadamente nerviosos, es su primera vez delante de las cámaras y todo lo que saben sobre el sexo, lo han aprendido en la intimidad, seguramente con las luces apagadas, así que toca desvirgarse virtualmente, y disfrutemos de un polvazo donde los chicos van a darlo todo para que nos lo pasemos en grande!